Hi all, I'll apologize up front for the lack of blogging this week.  Between taking apart the Inspiration House

, helping the girls with their Valentine's and preparing for a much needed long weekend away, blogging had to take a back seat.  I'll be back to it next week with a new client master bedroom reveal!
I did want to stop in quickly today to tell you about another one of my friends on Joss and Main!  Amanda from Amanda Carol at Home and I have been "blog" friends for a while and got to meet in person at last year's Haven conference.  She is so talented and super nice to boot!  So be sure to head over today at 9pm and check out her collection for Joss and Main.  You will not be disappointed!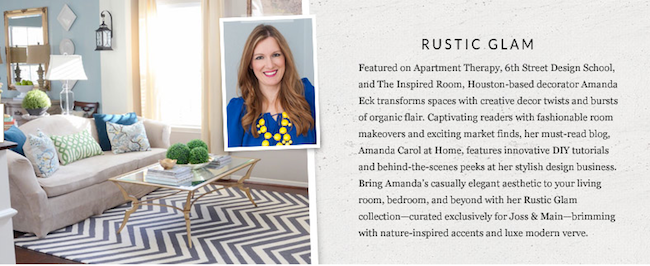 See you next week!